Water Program Director - The Nature Conservancy - Phoenix, AZ - EXPIRED
---
This is an archive of an expired job.
Job Information:
Company: The Nature Conservancy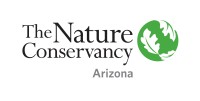 The Arizona Water Program Director oversees Arizona's diverse water program and ensures integration with the TNC's Colorado River Program. Provides strategic leadership and support for the Conservancy's conservation planning work and establishes overall freshwater conservation priorities for the Arizona Business Unit and its contribution to the Colorado River Basin goals. Based in home office within Arizona (with travel to Phoenix 2-3 times/month).

Director manages water policy portfolio and oversees water projects throughout Arizona. Director sets strategic priorities for policy work to 1) reduce barriers to project implementation and 2) maintain or increase protections for water quality and quantity of Arizona's freshwater resources. Director oversees the water project program leads to ensure projects are achieving conservation objectives, support collaboration with other program areas and supporting local policy work as needed.

Director will play a leading role in donor identification, cultivation, and stewardship for the water program. Director disseminates best practices, provides training and analyses to best implement organizational measures of success, and develops key partnerships with public & private organizations to identify and resolve technical issues. Widely communicate solutions, innovative scientific methods, analysis, tools, and frameworks to address the natural system needs. Director establishes the Conservancy as a major conservation partner within freshwater management in Arizona, define conservation priorities, lead and manage team(s) which supports and improves conservation efforts, and builds strategic, scientific, and technical capacity in the field.

For more information and to apply for this position (Job ID 51720) submit your current resume and a cover letter online by using the Apply Now button at https://careers.nature.org/. Need help applying? Visit our recruitment page or contact [email protected]

The Nature Conservancy is an Equal Opportunity Employer. Our commitment to diversity includes the recognition that our conservation mission is best advanced by the leadership and contributions of people of diverse backgrounds, beliefs and culture.