Administrative Assistant FULL TIME - Enhanced Medical Care - Newton, MA
---
Click Here to Email Your Resume
Job Information:
Company: Enhanced Medical Care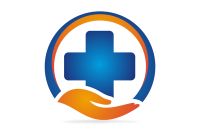 Our concierge medical practice is looking for an individual with strong interpersonal and organizational skills. Working with direct patient care and mentored by MGH Teaching Award nominee. We practice integrative as well as conventional medicine. Bachelors degree is required.
Learning opportunities:
• ICD-10 codes, CPT codes, prior authorizations, and insurance practices
• Medical illnesses, their manifestations, and treatment options
• Reviewing and acting on reports from specialists regarding treatment recommendations
• Experience in clinical responsibilities (e.g.: ECG's, venipuncture, injections)
• Functional medicine protocols for nutrition and gut health and other lifestyle management
Responsibilities
Clinical Duties:
• Administer immunizations, draw blood, perform EKG's
• Assist Dr. Costa with writing lab reports
• Renew expired prescriptions
• Manage patient relationships through office communication, appointment reminders, and presence at appointment
• Schedule patient appointments for office and specialist appointments and diagnostic testing
• Prepare alerts on medical record for needed diagnostic tests, preventative care measures, and appointments
• Obtain insurance referrals and prior authorizations for specialist appointments, diagnostic procedures, and medications
• Work with insurance companies to resolve issues
• Prepare the day's patient charts
• Prepare exam room for patient visits; stock exam room and order supplies
• Prepare lab slips and specimens
• Prepare requisitions and orders for diagnostic procedures
• Administer immunizations and record in electronic medical record
• Immunization expert resource for patients
Administrative Duties:
• Scan and upload patient records to electronic medical record
• Obtain records from specialists and diagnostic procedures
• Collect and record copays
• Manage phone calls, faxes, and emails

Salary: Base pay $40-50k annually. Regular bonuses for exemplary work. 10 paid Holidays.
Requirement: Bachelor's degree and commitment through July 2023
Contact: Please send a cover letter and resume to Marilyn Chown, R.N., M.P.H. at [email protected]
Job Status:
This job is currently active.