Cleaning Restoration Technicians - Ohio Valley Restoration - Fairfield, OH
---
Click Here to Email Your Resume
Job Information:
Company: Ohio Valley Restoration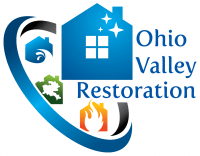 Ohio Valley Cleaning & Restoration is hiring & training Cleaning Restoration Technicians for our continued growth in the Greater Cincinnati Area. We deal with homeowners and tenants who have flooding and sewage backups in their home. This is a full-time 40+ hours per week career. We will train you in this great field where you earn top pay and help people every day. Don't just get another job, join us and start a great new career. All training provided!!!
Key Responsibilities:
Great attitude
Eagerly respond to residential/commercial emergency service calls
Participate in on-call/emergency rotation with a positive attitude as well as willingness to work nights and weekends when needed (Get paid Double Time when working on Sundays and Holidays)
Communicates in a courteous and professional manner
Drive and maintain fleet vehicles to company safety and maintenance standards
Maintain equipment by cleaning and servicing according to company guidelines
Minimum Qualifications:
Must have a valid driver's license
Must be able to pass a background check
Must be able to frequently lift in up to 50 lbs.
Must be able to stand, walk, bend, or kneel for sustained periods of time
Compensation and Benefits:
Full-time 40+ hours per week with competitive hourly wage
Growth path to increase hourly wage
Ten (10) paid vacation days per calendar year
Six (6) paid holidays
Health/Vision Insurance
Retirement Package
Helping people
Job Type: Full-time
Pay: $15.00 per hour
Job Status:
This job is currently active.