Systems Support Analyst - Associated Electric Cooperative Inc. - Springfield, MO - EXPIRED
---
This is an archive of an expired job.
Job Information:
Company: Associated Electric Cooperative Inc.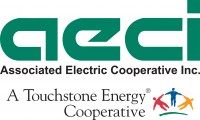 The Springfield Headquarters is currently seeking applicants to fill a Systems Support Analyst position in the Information Technology Department of the Information Services Division. This position (you) will be responsible for all facets of end user technologies at our Springfield Location. We are a customer focused environment that investigates, tests, implements, manages, and supports all areas of technology related to the infrastructure and the end user experience of our Microsoft network and endpoints, with a smidgeon of Apple thrown in the mix.
What we are looking for:
Incredible customer focus and over the top communications
Technophile with an innate ability to troubleshoot and create solutions
Consistent focus and passion in a high paced environment
Master of single person projects and amazing contributor in groups
People who love acronyms like: O365, ADUC, DNS, DHCP, SCCN, CUCM, RSA, ISE
A degree in computer technology related field or comparable experience
One or more years creating and/or supporting technology solutions in a Microsoft environment, but all levels will be considered
Experience with compliance regulations and implications is a plus
What does a typical day look like for you as a member of this team? You will:
Find solutions to issues, or find the right people to address those issues
Troubleshoot software, network connectivity and hardware
Create new software deployment packages for the entire company
Collaborate with your team on upcoming projects
Create scripts for more efficient metrics gathering
Image laptops for upcoming employees
Investigate and order test hardware for meeting room AV systems
AECI provides a competitive total compensation package including paid health care and dental premiums starting on day one with vision plans available. Basic life, short-term disability and long-term disability are paid for by AECI as well as a 401k with an employer match. Invest in yourself with our tuition reimbursement and enjoy time away with Paid Time Off (PTO) and paid holidays. Wellness incentives and employee assistance programs are also available. Come join a team where your talents are appreciated, your voice is heard, and your work has an impact!
To apply for a position, please visit www.aeci.org/careers and complete your profile. You will be able to upload additional applicant documents (i.e. resume, cover letter) and apply for a position. AECI is fully committed to the concept and practice of equal opportunity and affirmative action in all aspects of employment. Please reference the contact information above if you require assistance in filling out an application. Individuals with disabilities should request reasonable accommodations in accordance with the Americans with Disabilities Act prior to an appointment.