Transit Operator (Relief) - Pierce Transit - Lakewood, WA - EXPIRED
---
This is an archive of an expired job.
Job Information:
Company: Pierce Transit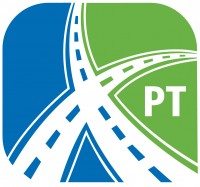 Do you enjoy working with people? Are you ready to make a difference in the lives of people right here in your community? Are you looking for a career with a future?

Pierce Transit is now hiring!

Our mission is to connect our communities with safe, reliable, customer-friendly transit options.

Pierce Transit drivers have been assisting people who are on the go in Pierce County for over 35 years. The first step to becoming a driver begins with an application to become a Relief Transit Operator (RTO). If you are selected for this role you will receive paid training from the experts who will ensure that you gain hands-on experience and are fully prepared for success. Upon completion of the six-week training course, you will be eligible and in line to be promoted to full-time positions based on your seniority.

As a Trainee you will initially be paid at $18.14 per hour. The pay rate gets better quickly! The hourly rate increases to $20.15 upon successful completion of the first three phases of training when Trainees graduate to the role of Relief Transit Operator (RTO). After successfully completing the probationary period, (6 months/1040 hours), you will look forward to earning $21.42 per hour.

As Transit Operator positions open up they are filled by Relief Transit Operators on the basis of seniority. As a full time Transit Operator, the hourly salary begins at $24.34 per hour. Our Transit Operators salary range is currently going up to $30.88 per hour, which equals a base annual salary of $64,230.40, plus benefits.

As a Relief Transit Operator, you will be a member of a very important team that is relied on to drive routes in the absence of the regular full-time operators. The work of the RTO ensures that the operation continues to run smoothly while the regular drivers are attending training, on temporary assignments, taking vacation or other leave, or away for other reasons.

While many of our Operators choose to remain in that role, many others have pursued a variety of opportunities and have become supervisors, managers and executives throughout the agency.

Relief Transit Operators are eligible for benefits and guaranteed at least 25 hours of work per week. Our current Relief Transit Operators work 35 hours per week and sometimes more, although hours in excess of 25 are not guaranteed and will depend on the needs of the Agency in any given week.

The Commitment

If selected from this recruitment, you must be available to attend full-time training for a period of six (6) weeks, beginning Tuesday, May 14, 2019.
Relief Transit Operators are a critical role at Pierce Transit and the individuals selected must be available seven days a week.
Schedules can change with little, or no, notice and will vary from day to day.
Pierce Transit's operating hours begin at 1:50 a.m. and continue until 1:29 a.m.
Relief Operators are expected to drive any shift and any route including nights, holidays, weekends, mornings, split shifts, and days off, if necessary.

ESSENTIAL FUNCTIONS:

The following functions are not intended to serve as a comprehensive list of all duties performed in this classification, only a representative summary of the primary duties and responsibilities. Incumbent(s) may not be required to perform all duties listed and may be required to perform additional, position-specific duties.
We are looking for drivers who will provide excellent service to our customers, informing them about fares, routes, schedules and operating rules in a tactful and courteous manner. They will be relied on to ensure safe and efficient operation of transit coaches and agency vehicles while following routes, schedules and all traffic regulations.

Depending on the assignment, this person may operate a passenger van to pick up and drop off passengers eligible for specialized transportation. Work may include assisting customers with disabilities and those using wheelchairs in boarding and exiting the vehicle.

Individuals selected for these positions must have the ability to:

Be accurate and thorough in the completion of written accident, incident, and other reports.
Inspect the bus or van before and after operation.
Operate a radio to communicate with a dispatcher.
Read and speak the English language sufficiently to converse with the general public, to understand traffic signs and signals and to comprehend written instructions and standard operating procedures, notices, or memos.
Learn new routes and procedures and follow them reliably and consistently.
Know, understand and follow traffic laws and ordinances and safety rules.
Demonstrate prompt and regular attendance.

QUALIFICATIONS:
Driving records of finalist candidates will be reviewed. Violations and patterns of violations will be assessed to determine suitability for the role.

Required Qualifications:

Must be at least 21 years of age at the time of hire.
Must have been licensed for a minimum of five (5) years to be considered.
Five (5) years of continuous, recent driving history is required (i.e.. no gaps in license status)
Must have an excellent driving record within the previous five years. Please see "Supplemental Information" for additional detail on the driving record review.
Applicants may apply with an out-of-state license, but must possess a valid Washington State Driver's License at the time of hire.


Additional License Requirements:

Must be able to obtain a Commercial License Permit by the first day of training.

Please note: In order to obtain a Commercial License Permit in Washington State, you must be able to provide your current license, Social Security number and proof of U.S. Citizenship or Lawful Permanent Residency.

For more information please visit: http://www.dol.wa.gov/driverslicense/cdlcdip.html.

Other Requirements:

Applicants must be successful in meeting strict physical requirements, which will be determined by a physical exam including a drug screen.
Must be able to maneuver up to 300 pounds (passenger including wheelchair) over a six-inch curb and up a wheelchair ramp.
The Agency and the examining physician will look for conditions that are likely to interfere with the applicant's ability to perform the essential functions of the job and to safety operate and control a motor vehicle.
A minimum of three (3) professional references must be listed on the application, preferably including a supervisor(s) from current and/or most recent employer.

Representation:
This position is represented by the Amalgamated Transit Union (ATU), Local #578.