Application Analyst (Office 365) - Associated Electric Cooperative Inc - Springfield, MO - EXPIRED
---
This is an archive of an expired job.
Job Information:
Company: Associated Electric Cooperative Inc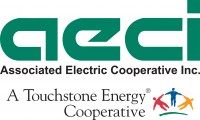 Come to a place where your talents are appreciated, your voice is heard, and your work has an impact. Candidates must be passionate, talented people who love solving unique problems, wearing many hats and working with customers.
Do you love working with current Microsoft tools, technologies, and cloud products? Can you empower people to achieve more through technology?
The Springfield Headquarters is currently seeking applicants to fill an Application Analyst position in the Technology Transformation Department of the Information Services Division. Come join a team on a mission to transform Information Services into a DevOps organization through the rapid and radical modernization of our infrastructure and end-user productivity tools. This team member (you) will be supporting AECI's Office 365 cloud platform, specifically Exchange Online and related products (Azure AD, InTune, Teams, Yammer, etc.). With your peers, you will create, test, and maintain cloud based systems and processes to support business requirements. We will be expecting you to consult with internal customers to properly assess their technology needs. You will be providing information systems support and customer support in a timely and accurate fashion. To be successful, you should possess a varied mix of skills including the ability to prioritize, communicate, analyze problems, develop solutions and understand numerous technologies. You will have the opportunity to partner with your peers across the organization to ensure that their technology needs are addressed.
Job Requirements:
Bachelor's degree in a computer or technical field, or commensurate experience (required).
At least three year's of experience administering and overseeing any of the following: Exchange, Exchange Online, SharePoint, SharePoint Online, Active Directory, InTune, or System Center (required).
Experience consulting with customers (required).
Experience with VBA, PowerShell, HTML, and/or JavaScript (required).
Demonstrate talent and experience with business process analysis, and oral and written communication.
Demonstrate ability to independently execute and handle assigned project work.
AECI provides a competitive total compensation package including paid health care and dental premiums starting on day one with vision plans available. Basic life, short-term disability and long-term disability are paid for by AECI as well as a 401k with an employer match. Invest in yourself with our tuition reimbursement and enjoy time away with Paid Time Off (PTO) and paid holidays. Wellness incentives and employee assistance programs are also available.
To apply for a position, please visit www.aeci.org/careers and complete your profile. You will be able to upload additional applicant documents (i.e. resume, cover letter) and apply for a position. AECI is fully committed to the concept and practice of equal opportunity and affirmative action in all aspects of employment. Please reference the contact information above if you require assistance in filling out an application. Individuals with disabilities should request reasonable accommodations in accordance with the Americans with Disabilities Act prior to an appointment.