Market Manager - Radio Mankato - Mankato, MN - EXPIRED
---
This is an archive of an expired job.
Job Information:
Company: Radio Mankato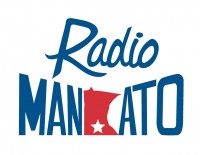 Radio Mankato is seeking a new Market Manager to develop and lead a team at their radio group.
This person will plan and direct sales activities in the Market: leading and developing sales staff, creating a sales strategy, and building a customer-focused sales culture. This person will also oversee the station's programming department to maximize the on-air product. This manager will ensure coordination between all departments on an ongoing basis.
This position requires working with local businesses and other local organizations to grow their respective business, and to promote thoughts and ideas to the local community. We're dedicated to having a Market Manager who can develop, nourish, and maintain solid client relationships and solid co-worker relationships.
Applicants should send a cover letter and resume/LinkedIn page to: [email protected]
Sub-Arctic Media, Inc. is an Equal Opportunity Employer.