Cloud & DevOps Solution Principal - Slalom - Portland, OR - EXPIRED
---
This is an archive of an expired job.
Job Information:
Company: Slalom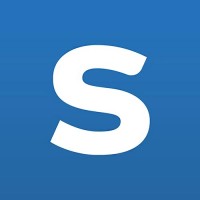 Job Title:
Cloud & DevOps Solution Principal, Technology Enablement
Slalom is a purpose-driven consulting firm that helps companies solve business problems and build for the future, with solutions spanning business advisory, customer experience, technology, and analytics. We partner with companies to push the boundaries of what's possible—together.
Founded in 2001 and headquartered in Seattle, WA, Slalom has organically grown to 6,000+ employees. We were named one of Fortune's 100 Best Companies to Work For in 2016, 2017 and 2018, and are regularly recognized by our employees as a best place to work. You can find us in 27 cities across the U.S., U.K., and Canada.
Join Portland's growing Technology Enablement Practice as a Solution Principal. You will help deliver engaging, modern cloud solutions, strategies, migrations and applications at one of the Nation's top-rated consultancies. Work across verticals like Retail, Energy, Healthcare, Financial Services, and High-Tech.
Responsibilities:
Lead the technical approach for Cloud & DevOps capabilities and provide oversight across multiple projects, working directly with both client and Slalom teams.
Help grow our practice by crafting solution offerings, developing thought leadership in the DevOps community, and leading teams.
SME to drive all aspects of business development pursuit deliverables (proposals, SOWs).
Participate in recruiting efforts.
Mentor our Cloud & DevOps engineers to achieve their potential.
Help Slalom grow through creation of IP and education of our consultants.
Contribute to quality assurance review activities for areas of expertise.
Develop new client/alliance relationships.
Assist direct reports in identifying growth goals and finding and approving development opportunities consistent with those growth goals.
Manage the staffing and performance feedback processes for direct reports.
Requirements:
10+ years of progressively responsible technology and leadership experience.
Continuous Delivery pipeline design and implementation experience.
Hands on public cloud configuration and application migration experience (e.g. AWS, Azure, Google).
Configuration Management and Infrastructure as Code experience (e.g. Chef, Puppet, Ansible, Terraform, CloudFormation, ARM).
Solid Agile and Lean methodology experience, including collaborating across multiple functional/technical teams to deliver a project.
Demonstrated growth mindset, enthusiastic about learning new technologies quickly and applying the gained knowledge to address business problems.
Ability to communicate with clients on a business level and translate their needs into a technical solution.
Experience supporting production applications or workloads in a cloud-based environment.
Strong analytical problem-solving ability.
Strong presentation, written and verbal communication skills.
Sharp, disciplined, self-starter with the ability to work independently or as part of a project team.
Desired:
Container experience with Docker, Vagrant, Kubernetes.
AWS and/or Azure certifications.
Slalom Is An Equal Opportunity Employer And All Qualified Applicants Will Receive Consideration For Employment Without Regard To Race, Color, Religion, Sex, National Origin, Disability Status, Protected Veteran Status, Or Any Other Characteristic Protected By Law.